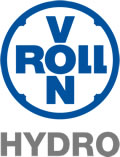 Proactive Detection and Monitoring
Using the latest ORTOMAT-MTC sensor technology from vonRoll allows for proactive detection and monitoring enabling utilities to capture, store and analyse data to identify and localise leaks, quantify bursts and other anomalies in pipeline networks. The ORTOMAT-MTC solution offers both acoustic loggers and cloud-based software combined to mitigate integrity risks.
ORTOMAT-MTC acoustic loggers can be quickly and easily installed in manholes, hydrants or directly to water pipes — either permanently or temporarily. They record the noise structure with every connection to the pipeline network used as a measuring point enabling a leak site to be located with pinpoint accuracy between two loggers. In addition to noise levels, audio files can be correlated to locate all types of leaks and as an advanced function, the device offers a HydroALERT monitoring system for the rapid detection of water abstraction from hydrants.
As an all-in-one solution, the ORTOMAT-MTC acoustic logger provides fully automated communication with the web server allowing data analysis with measurement results which are easy to interpret including maps, list views and various report functions and interfaces (GIS). Data is available online using the HYDROPORT web application either via a web browser or mobile device. This enables the locations of leaks to be detected at an early stage with immediate reporting to assist in preventing NRW loss and a reduction in potential pipe bursts.
Permanent early leak detection with high resolution correlation function
Unique time synchronisation of individual measurement points with the exact correlation
Measurement points are independent of one another and communicate directly with the server
Quick and easy to install — no structural or mechanical work during installation
Expandable to include additional measurement parameters (pressure, flow rate, level, etc.)